With the New structure Pilot 2021-2022, the role of the council is now the coordination of all activities within EUDEC. Council is elected during a General Meeting (GM). The last full Council elections took place online at the end of June 2021.
Council meets on a regular basis, their meetings are called "coordination meetings". They are open to every members. Their goal is talking about what's going in the association, making sure the people of a circle know what the other circles are doing, and trying to help the members if they have any tension about any subject. It's not a place for decisions: strategic decisions are taken during General Meeting (GM), non-strategic decisions are taken in circles.
The current members of the EUDEC Council are:
Wiebke Winkelmann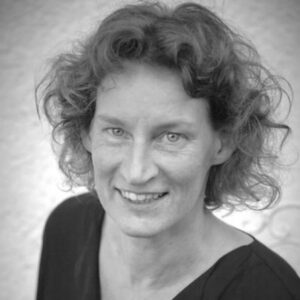 Circle: EUDEC Events
(+ Representative Role: Chair)
Germany
wwinkelmann (at) eudec.org
Hello, I am Wiebke, 50 years old, have raised 4 children who are/were at a democratic school. I work as a staff member and one of the two head teachers at the "Freie Schule Heckenbeck", a democratic school in Lower Saxony, between Hanover and Göttingen, in Germany, which has been around for 20 years now.
I enjoy going to school every day because I find it a place where there is so much joy and creativity. What is important to me is a pedagogy that sees and values the children and young people, meets them without prejudice and on an equal footing, and helps them to develop and unfold their full potential by focusing on the strengths of each individual. Self-determination and co-determination of children and young people in decision-making processes and intergenerational cooperation are essential for me, and of course a great sense of humour.
I am the chairperson of the EUDEC and will also coordinate the circle of events and look forward to shaping many encounters with you together.
---
Gabriel Groiss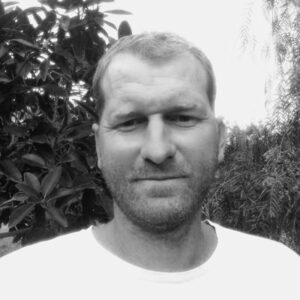 Circle: External communication and lobbying
(+ Representative Role: Vice Chair)
Spain
ggroiss (at) eudec.org
My name is Gabriel Groiss, I'm living with my family in Tenerife (Spain), where I'm the pedagogical director of our Free-Democratic School in Nature "PlayaEscuela El Médano" (https://www.playaescuela.org) we founded in 2016.
I'm an Educator trained in Germany, where I also worked since 2007 in different educational settings, but mainly in nature pedagogy.
As the coordinator of EUDECs external communication and lobbying circle I'm mainly interested in working to gain an increasing recognition of Democratic Education on an academic, political, legal, and in consequence also on an economical level, so more and more families will have access to self directed education.
Humankind won't be free until we liberate children!
Looking forward to working together!
---
Pierre Noel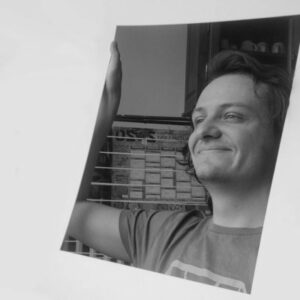 Circle: Community animation
France
pnoel (at) eudec.org
Hi, I'm Pierre, 27 yo, I'm French and based in Paris 🙂 I discovered democratic education in 2017 and it just felt right to me. It is the education I was always looking for and didn't know could exist, I'm convinced the society would greatly benefit from it. Few months after moving to Paris, I joined the Democratic School of Paris for one year (2018/2019) as a full time volunteer. Now I try to help the community through EUDEC and I'm glad to be able to contribute as a coordinator of the "Community animation" circle. I have known EUDEC France for a few years but I'm new (for the moment) to EUDEC Europe. I'm excited to meet and help making connections between all our countries. Besides that, I can also help with computer science stuff 🙂
---
Stella Serger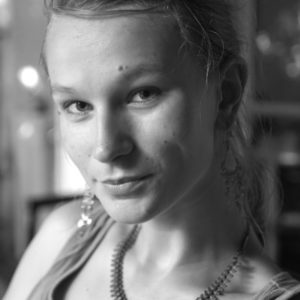 Circle: Schools and start ups support
Germany
sserger (at) eudec.org
As an alumnus from the Democratic School Kapriole in Freiburg, Germany, democratic education has always been part of my vision for a more just and free world. I think education is inherently political and hence the source of political change or otherwise the basis for oppression. I'm interested in how Democratic Education can become a political movement that goes beyond individual schools, while also ensuring that students at those schools aren't instrumentalized for this movement.
In my work at Democratic School X in Berlin, I mostly work with neurodiverse students, which has brought up many questions about how to practice our pedagogy in the presence of a student's limited abilities to notice and communicate needs and interests.
I will coordinate the "Schools and Startups support"-Circle, and hope that many of you will join me in ensuring that our funds get used fairly and effectively to protect and promote democratic education in Europe.
---
Guilain Omont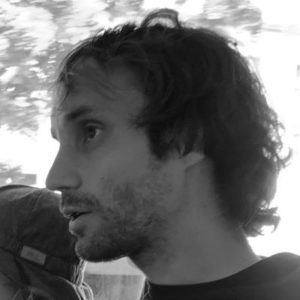 Circle: Governance
(+ Representative Role: Treasurer)
France
gomont (at) eudec.org
I'm 39, I've been living in Berlin for 9 years. I do not work in a democratic school, but I've been an active member of EUDEC France for 5 years and of EUDEC Europe for almost 2 years. I have a 6 year-old son who will attend a democratic school in Berlin next September. I'm very happy about it. In EUDEC, I take care of the memberships (but I'd like not to do it anymore) and the eudec.org website.I initiated the "New Structure Pilot" to solve recurring problems and frustration, I warmly thank the community for the trust test it this year!
This year, I will also take care of the finances, because nobody wants to deal with it, and it's leading to big frustrations. It's not my favorite topic, and I'll be glad if many people join the circle Finances, and at least one member candidates for Finances coordinator in 2022…
Cheers!
---
Henning Graner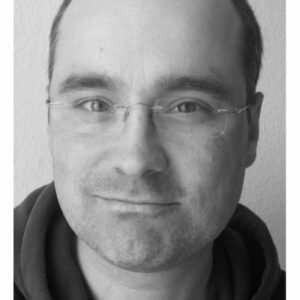 Circle: Research and Theory Generation
Germany
hgraner (at) eudec.org
My name is Henning, I have been part of the Democratic Schools movement for 20 years. I was involved in the first and several other democratic school start-ups in Germany and successfully co-founded the Netzwerk-Schule in Berlin. I have been a staff member at the Netzwerk-Schule since 2008.
I think it is important for EUDEC to get an overview of current research in the field of democratic education and to be in contact with representatives from this research area. I enjoy making and maintaining such contacts, and I hope to extend these contacts to mainstream educators interested in implementing democratic education in public schools.
I love to think theoretically about democratic schools and I am convinced that we need a theory of democratic schools as a basis and framework. In order to develop such a theory, I started the project "Theory of Democratic Schools" in spring together with other interested people. I have already published some articles on theoretical aspects of democratic schools in a German magazine.
---
Hans Rippel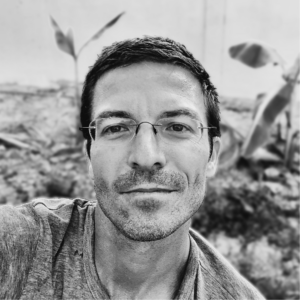 Circle: Finances
Thailand
hrippel (at) eudec.org
My name is Hans Rippel. My significant other and I live in Thailand where we were a part of managing a small alternative teacher-run school and then, with the onset of the pandemic, we ran a pod until those became untenable. The light in the darkness was that it opened up our schedules to learn more about and engage with democratic education — hence my presence here at EUDEC.
I have had a lifelong fascination with traveling, nature, and technology. My background includes studying psychology & neuroscience, working with sustainable agriculture, and co-founding a nonprofit and living in the Atlantic Forest in Brazil.
Currently, my significant other and I are looking into the possibilities of founding a democratic school here in Thailand. If that turns out not to be feasible, we will relocate to find greener pastures elsewhere.
---
Maro Tzoumerkioti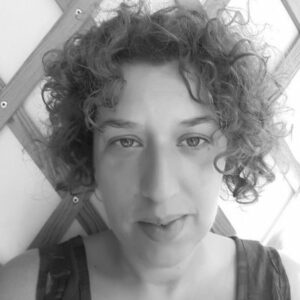 Paid coordinator
Greece
maro (at) eudec.org
I am Maro and I live in Greece. I have studied business administration and have been interested in education almost all my adult life. I am a mother of four, ages 7 to 17 and one of my children attends a free/democratic school abroad as all kinds of alternative education is fiercely suppressed in my country.
I was part of the organising team of EUDEC2018, EUDEC2021 and now Summerhill Festival of Childhood www.summerhillfestival.com . I lead the Greek association about alternative education www.educationplus.gr and I have been a council member of the EUDEC Greece www.eudec.gr chapter since 2018.
EUDEC is in my heart and I see limitless potential in our organisation. I intend to contribute my small part in the educational revolution that will lead to social reformation.