Start > Network > Schools and Start-Ups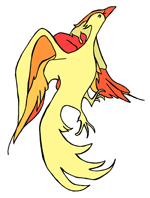 Tel.: +358-40-5150512
marko(at)feeniks-koulu.fi
patrick.sandstrom (at) kehittyvakoulu.fi
Website (at the moment only in Finnish): www.feeniks-koulu.fi
, www.kehittyvakoulu.fi
Name of contact persons: Marko Koskinen, Patrick Sandström
School Info Chart – Phoenix School
Phoenix School in Finland was founded in 2005 and was running for three years. The planning group is preparing to get the school running again during the semester 2010-2011. Phoenix School is a privately funded learning community for young people from kindergarten age to high-school.
Well-being
Phoenix School has the expertise to support the well-being of the students and their families as well as the staff. This support includes e.g. different types of peer support, an encouraging learning community and study counseling. Each member of the school community makes a personal plan of well-being, which then constitutes the core of the learning process. Additional services supporting well-being of the parents are available.

Learner centeredness
Studying is based on interests, aims and life experience of the learners. Various learning styles are acknowledged and supported. Each member of the school community is both a learner and a teacher.
Democracy
In Phoenix School one learns in practice the principles of democracy, influence and communal responsibility. Equality and democracy are core elements in the governance of the school. Each member of the school community has equal say in matters concerning the school. The school is governed by a school meeting, where each member of the school community has one vote.
Diverse opportunities for learning
In addition to regular school subjects, students are allowed to study e.g. additional languages, various arts and practical skills, diverse physical exercise and computer skills. In academics one may progress beyond the national curriculum for example by attending Open University courses. Teaching methods and equipment are modern and versatile. In Phoenix School one learns to take care of one's psychological, physical and social well-being and to support other's well-being. Through freedom and guidance one learns to take responsibility of one's own life, the environment and community. In democratic schools one learns to live in society as an active citizen. In a versatile social environment one learns skills including expressing oneself, leadership, negotiation skills and listening. Through personal study plans one reaches in one's own pace the basic objectives set by the national curriculum.
School in development
The every-day practices of the school are continuously evaluated and developed at the school meetings. The school has an advisory board consisting of a wide range of professionals from different fields, whose views are being utilized in the developing of the school. The pedagogical and philosophical approach leans heavily on results of modern research on learning and validated practices of alternative schools. The supporting body of the school is the School in Development Association.
---