Hello there!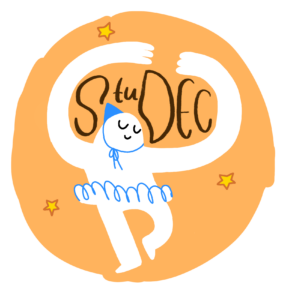 A group from the Freie Schule Leipzig made up of current and former students and teachers will host a student-focused* event from 16-19 February 2024.
Our idea is to simply have fun together and possibly connect students and graduates from different EUDEC schools!
REMINDER: PLEASE REGISTER
BY 1 JANUARY!
Prices (all meals included):
Full weekend with accommodation in school or gym: €70
Full weekend without accommodation: €60
Price per day with accommodation: €25
Price per day without accommodation: €20
Special conditions (e.g. for participants from Leipzig):

Full weekend without food or accommodation: €15

Price per day without food or accommodation: €5
Planned activities (organised through an open schedule):
Games
Skate park fun
Theater workshops
Music/band
Art room
Disco
Talent show
Workshops – sharing ideas, making connections, presenting schools and so on.
your own ideas!
Location: Freie Schule Leipzig
Arrival: starting on the morning of 16th February
Departure: morning of 19th February
Registration deadline: 1st Januar 2024
Food: Included in the price are all meals from Friday evening to Monday morning (breakfast, lunch and dinner). All food will be vegan. There is a shopping centre very near the school for those who want to purchase additional food.
Accommodation: Those sleeping in the school or gymnasium will need to bring a camping mat and sleeping bag.
Payment: Payment information will be sent to you after we have received your registration.
*Underage participants must be accompanied by a responsible adult. Adults can only register if they are part of a student group or accompanying their own child(ren).
If you have any questions (or ideas to share), feel free to contact Paula: paula@eudec.org
Click here to register online!