Colleagues in education, parenthood, childhood, youth and any age!

For the third year our pilot project, Spring Academy, will be held in Corfu from the 30th of April to the 4th of May.

The Spring Academy is a gathering and celebration of revising educational values where learning is experienced as open sharing of knowledge and skills.
Five days full of workshops, circles, discussions, lectures, performances, film-projections, free time and coming together for people of all ages.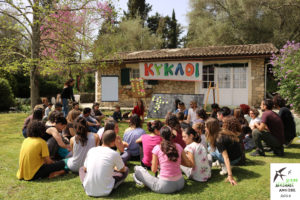 The Spring Academy aims:
-to give equal weight to broad matters of education, concerning: sciences, arts, the natural and urban environment,  personality development
-to act with equal participation of children and young people in all processes that concern them, ensuring freedom of conscience.
-for education to be accessible to individuals of all social and economic backgrounds, in order to protect the right of choice, diversity and self-determination.

This year, Yaacov Hecht, an internationally distinguished pioneer and visionary of democratic education, learning theory and social change, will be at the Spring Academy.
It is a rare opportunity not only to participate in the sessions he will offer but also to spend relaxed and quality time with him to meet and interact.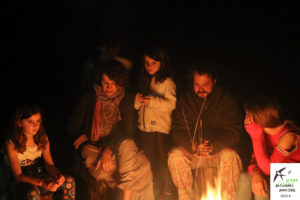 He is not the only beacon of knowledge, experience, endless power and hope that will be with us, but he comes from afar and it is a gift to have him with us for two whole days and nights!
Yaacov is rarely able to stay this long in one place on his world expedition for Democratic Education, the missing piece in the puzzle of democratic society.
With a particular interest in how democratic education can be applied to Greek reality, he will share his wisdom with us.

This meeting with Yaacov is an important step in the coordinated international effort to reform education in Greece, initiated by EUDEC Greece.
Yaacov is part of this coordinated effort.
Other partners are, amongst others:
Peter Gray

, research professor of psychology, specialising in developmental and evolutionary psychology and education.
Derry Hannam

a 'bridge person' bringing dialogue between the democratic education movement and state or public school systems around the world

This project involves cooperation and coordination between experts in the field of educational reform from around the world, the interconnection of projects within and beyond Greece, workshops, conferences, exchanges and training.
A previous such event was the "Emancipatory Pedagogy" Open Forum ten days ago.

You can find all the details about the Spring Academy on the website www.springacademycorfu.com.

The Spring Academy is non-profit, accessible to all and operates with free contribution.
It is based on the volunteerism and sponsorship of our supporters.
You can support it here.

Dear European Community for Democratic Education, we need your support.
The tiniest contribution will help us continue until we do not have to fight for the obvious any more.

In solidarity,
EUDEC Greece