Derry Hannam's Introduction to the AERO report on the Freedom to Learn Forum held at Summerhill School, UK on 6th-8th April 2018.
A big thank you to Jerry Mintz and AERO for his consent to reproduce this report in the EUDEC Newsletter.
The event was an outstanding success in networking people some of whom desperately wanted to find friends and allies in their struggle to humanise and redeem for childhood the barbaric testocratic developments currently happening within the English state school system.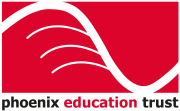 Uniquely English barbarisms such as baseline testing for 4 year-olds which the Welsh, Scottish and Northern Irish systems are avoiding as the absurdities that anyone with any knowledge of learning and childhood knows them to be. Danny, Rowan and Sally of Phoenix Trust – plus good old Summerhill School worked so hard to make it happen. Congratulations!!
For me personally it was rewarding to have the opportunity to run some workshops on 'Democracy in State Schools in England and elsewhere'. There was a pent-up urge for change and for evidence to support it. I am slowly working through the list of e-mail addresses of those requesting information especially of research, journals and websites concerning developments around the world.
It was strangely nostalgic to sit in the same Summerhill dining room chatting with Ian Cunningham over a beer in the same seats that we had sat in 19 years before at the 1999 IDEC where we first discussed the idea of a 'research counterblast' to the dreadful Ofsted 'hatchet job' that attempted – AND FAILED – to close the school.
It was wonderful to be met at the gate by Henry 'the Big Hearted' Readhead and then to meet up with Zoe looking radiant as ever and to participate once again in a Summerhill meeting. Just as wonderful to be welcomed by Tony Readhead with a farmer's body-crunching hug and a kiss of gratitude for the support that it was such a privilege to be able to give the school in the court case all those years ago. The last time I had seen Tony was when we got very drunk together in the pub opposite the Royal Courts of Justice when the government gave up its attempt to close the school. I have no recollection of how I got home that night – just my wife asking me what the hell I had done with our car!
Once again Michael Newman was organising a kids demo reminiscent of our ritual 'binning' of the disgraceful Ofsted report at the 1999 IDEC.

So here is the AERO report of the event written by Sally Hall of the Phoenix Education Trust. Henning Graner, who I had been with at Netzwerk School, Berlin, just a few days earlier brought it to our attention as an accurate and true record of the event that he and I both attended and Jerry Mintz has kindly allowed EUDEC to reproduce it. In return I would encourage anyone who does not already do so to subscribe to AERO and, better still, get yourself over the pond to attend one of the great AERO conferences.
Derry Hannam, April 2018.